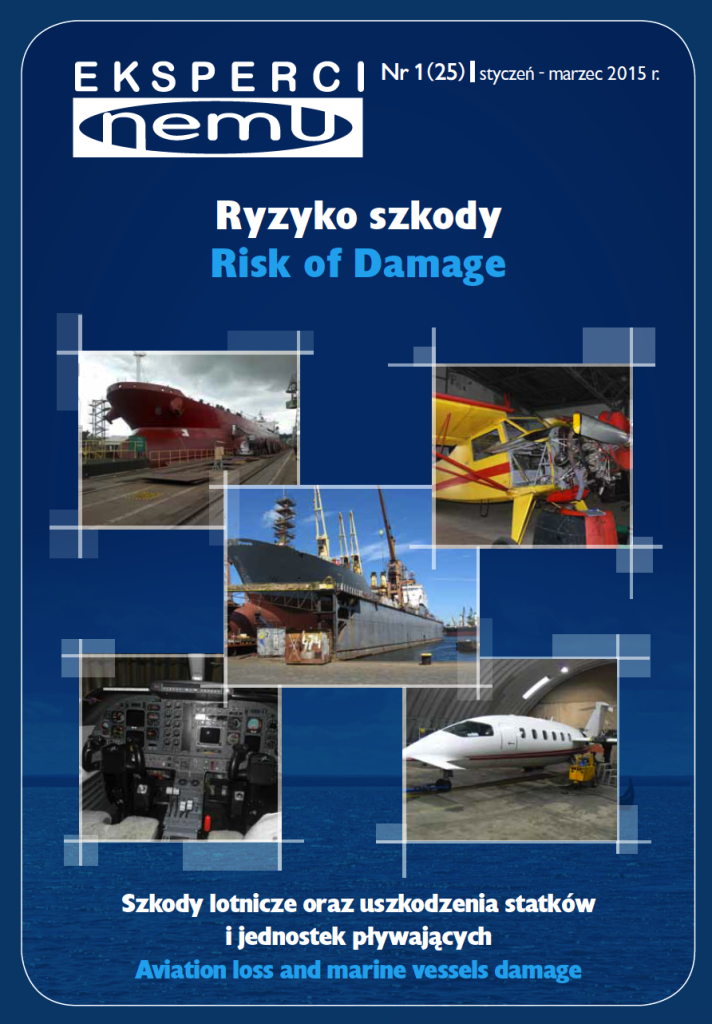 We are pleased to present another issue of "Ryzyko szkody" – in our opinion it is very interesting, because it contains subjects which have not been fully explored in the Polish insurance market until now.
This time we are focusing on the problems related to aircraft losses, as well as damages of ships and vessels.
In recent years we have observed an increase in the availability of aircraft and vessels in the Polish market, for a growing number of customers, who are not necessarily very wealthy. Second-hand training aircraft is gradually becoming affordable for small aero clubs, or even for private persons. Similarly, affordable prices of second-hand barges, dredgers and refullers cause an increase of interest of entrepreneurs in such type of devices.
The discussed losses are quite difficult for adjusting, because they require not only the knowledge of technical issues, but also of aviation law and appropriate regulations for vessels. It is necessary for the loss adjuster to have professional experience in such matters, as they are not intuitive losses.
In this issue, we present you both technical and legal aspects of the indicated losses based on real cases in which we had the opportunity to take part, thanks to the trust of Insurance Companies.